Foråret kommer !!!
Men ikke lige nu – der er ikke meget at berette fra hverken værkstedet eller motorbanerne.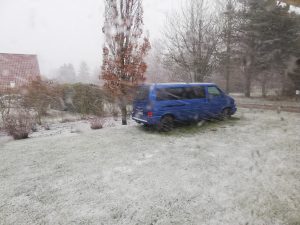 Ja vi skal lige have overstået en rask snestorm eller to her i April – så kan det være at vi kan komme ud og køre igen.
Og der er lige noget Corona der også skal overståes – men kalenderen er på plads, se her på siden og x af hvornår vi kører. Så vil vi i lighed med sidste år lave live streaming fra teamets heats på Søren Holm´s facebook side. Så kan i også være med, selvom der ikke vil være adgang for tilskuere.
Alt godt til jer alle og håbet om at vi kan komme i gang igen – på det rigtige tidspunkt – her i 2021.
Søren.